Welcome to
Europe Funerals
An essential part of EF Life is Europe Funerals. After all, death is part of life. But then someone dies, what do you do?
Who should you call? In a maze of providers, which funeral home should you choose? Who can you trust in a country where commissions often play a significant role?
Who does speak Spanish good enough to take care of things? Which matters, because have you already communicated wishes with your next of kin, who probably also do not speak Spanish and feel lost as a result?
Where do we do the cremation, how should the funeral take shape, who will speak, and what?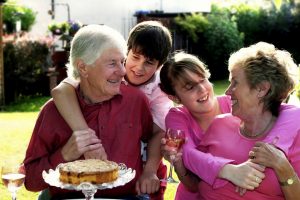 And then someone dies outside his home, and there is an obligation to an autopsy, and the police must be called. Who guides you with this and provides the correct papers?
We rarely or never think about that. But do know that in Spain these matters are often arranged differently, and Spanish traditions are different from ours.
Still, you want a worthy farewell for yourself and/or your loved one (s) with time to mourn for the bereaved, without panic and confusion, in peace and style. Europe Funerals offers an answer to that!
Solid partners
Losing a loved one is difficult. EF believes planning a funeral shouldn't be. Not Spain either, where values ​​and norms are merely different.
Europe Funerals, in collaboration with, among others, Servisa Funeraria, has been a fixed value on the Costa del Sol in the field of funeral services for years. Our members know that with our vast network, we can arrange almost anything related to a funeral, while honoring the traditions of the country of birth of the deceased, where possible.
Strong commitment
We specialize in thinking about your wishes both in advance and afterward, which makes funeral planning a lot easier so that you don't have to worry about it. This relieves relatives and relieves them of any concerns. This also applies to repatriations.
Our wish is to make the decisions together with you that are the right ones for you and/or your next of kin, in Spain, but with the traditions that are important to you as you are used to and wish them.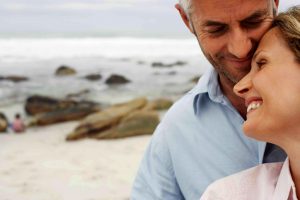 About Us
Europe Funerals is a pioneer in this form of funeral services in Spain.
The company was established after the founders experienced through personal experience how few opportunities are offered in Spain in this area.
After all, a Spanish funeral is very different from a Dutch, German, English, or Scandinavian one. Can be very sober and within 24 hours.
The founders of EF decided that these differences should be bridgeable. Thanks to their cooperation with qualified parties, this has become a matter of fact.
With a team of experts. Multilingual employees who are fully committed to organizing a funeral down to the last detail, Europe Funerals has now provided many tailor-made, respectful, and traditional funerals.
Recommendations
Read here how our customers rate us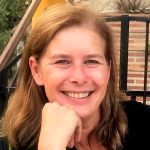 Helena D.
Business Owner - Colmenar
Europe Funerals -highly recommended!
"I feel a lot more relaxed now that I know that my son doesn't have to worry about all the practicalities in case something happens to me. "I received a very good explanation of what EF is all about and arranges for me, and I can recommend anyone staying in Spain to join"
Kathy V.
World Traveler - Alhaurín de la Torre
"I have lived in Spain for almost four years. Have been able to see a lot of the world, but I am at home here. Do my business well, and enjoy life every day. I am here to stay. However, one thing I had not arranged properly.
You will find out when you are confronted with certain issues in your personal environment. Call it a wake up call. A friend of mine died suddenly and had not arranged anything about it. His children living in Belgium were informed much too late. They came to Spain as quickly as possible, but got lost in everything that had to be arranged.
They were not aware of their father's wishes at all and do not speak Spanish. Long story short, in addition to the loss they had to deal with, they found themselves in a situation where they could not find their way and where no credit was done to their father. They didn't even know whether he wanted to be cremated or buried.
I immediately decided that this would not happen to me. I now have a membership at Europe Funerals, and all my wishes are on paper. Should I die, EF knows what to do. And my relatives do not have to worry about that. This actually means one less worry for me."
Frank d. W.
Retired clerk - Benalmadena
How happy I was to have Europe Funerals!.
"My wife was 54 when she passed away in 2019. I was 56 years old at the time. Of course we hadn't been concerned with death before then. We were in the middle of life, I was still working, and she did a lot of volunteer work. We enjoyed living on the Costa del Sol enormously. Wanted to grow old together here. Occasionally visiting family in the Netherlands, but we had planned our autumn and winter here. When she suddenly spoke in 2017 about a membership at Europe Funerals, I wanted to have nothing to do with that. Came close to thinking she was crazy, and therefore let her arrange everything with them. Didn't interfere with it. I thought it was way too premature to arrange things like that, to be busy with death. Then her sudden death follows in March 2019. My wife contracted meningitis, fell quickly into a coma and could not get out of it. I am still grateful to her that she put her wishes on paper in 2017. This gave me a lot of headaches saved, and the funeral was as she wished."
Chantal G.
Retired housewife - Estepona
"I live alone in Estepona. I am 68 years old and have no children. I have a will for my estate. If I die, EF knows what to do. It's important to me because I leave everything to a charity. They will cause my ashes to be scattered in a place that means a lot to me. This gives me peace of mind."
Rate plan
Find out which rate plan suits you best.
Silver
The Comfort Plan
225€***
Partner rate 200€*
Determine wishes in advance

Direct support

Insurance settlement

Guiding during funeral

Resurrection at home**

Arrange music**

Ordering/delivery of
flowers**

Provide official papers**

Organize catering after
funeral**
Gold
The Special Care Plan
275€***
Partner rate 255€*
Everything from the Silver Plan, plus:
Priority treatment

Regular contact person

Arrange live music**

Word of welcome and/or speaker

Providing speakers with texts

Calling next of kin

Writing notification/emailing

Set up obituary**

Flowers from your own garden**

Photographer**

Slideshow /
video presentation**

Live streaming funeral**

Condolence register book /on-line**

S.O.S. key ring
Platinum
Absolutely everything, and more!
375€***
Partner tarief 355€*
Everything from the Gold Plan, plus:
Video funeral**

Farewell speech of the deceased

Digital farewell to the deceased**

Take care of groceries**

Farewell in your own home/garden

After death, day 1 present for 4 hours, day 2 as needed

Drive thru goodbyes

Canceling existing agreements

Inform the doctor

Acknowledgments online

Arrange animal shelter**

Ash jewelry**

Cleaning / emptying the house**

Refer tax specialists**

Notary / Lawyer**

Physical assistance during repatriation**

Gift for next of kin**
* Rate for partner and / or family members under the same roof.
** Out-of-pocket costs for the relevant activity/product are communicated in advance and must be paid in advance to EF or the supplier of the service.
All subject to current legislation and special regulations, such as Covid-19 measures.